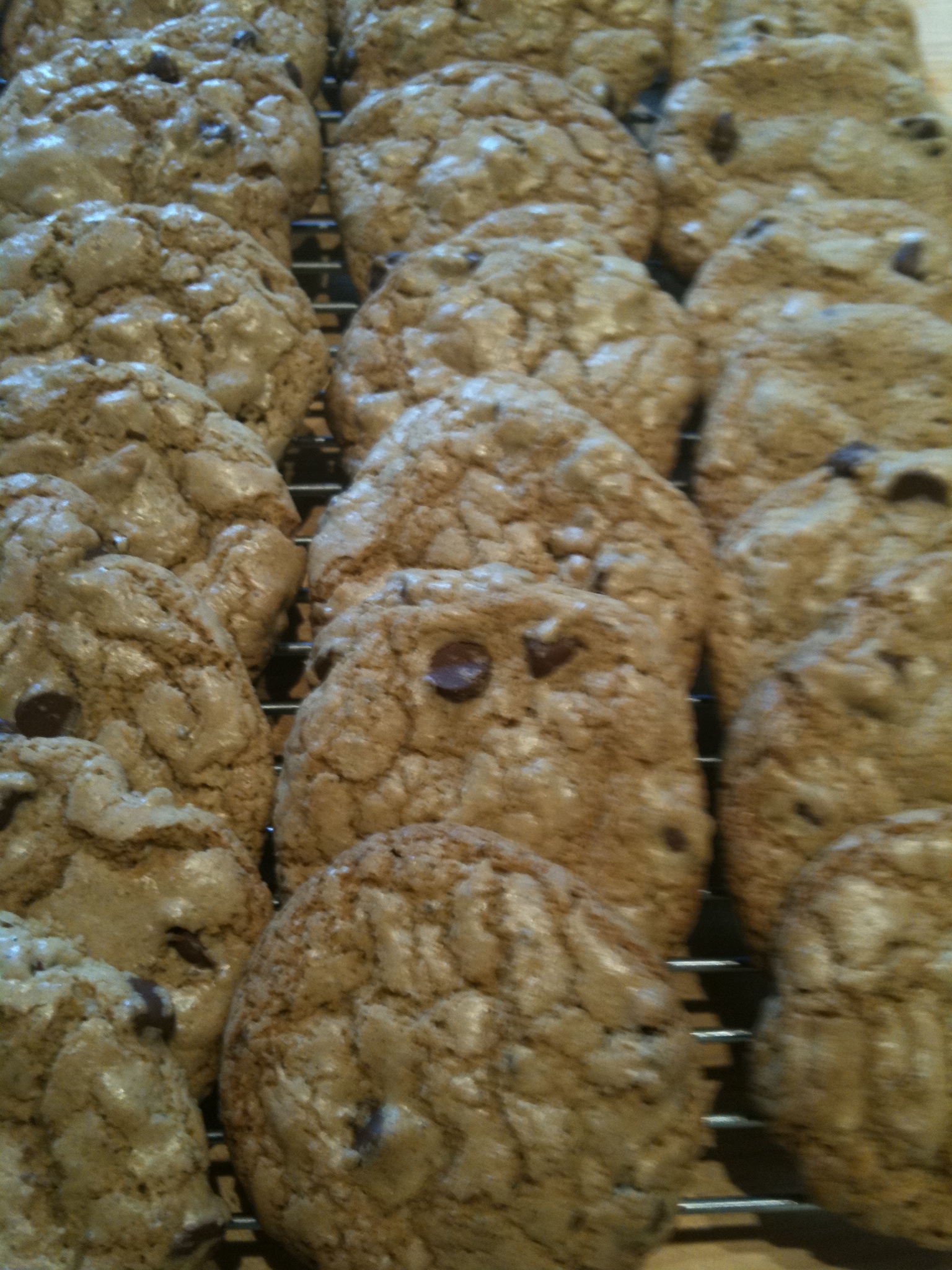 It would be completely wrong of me to take any credit for this delicious cookie, other than the fact that I chose a good recipe. I posted about this cookie on Facebook, and a few people asked for the recipe, so I figured I'd toss it into a blog post. I know, I post a lot of things about food. It's a passion of mine. Cooking and eating are two of my greatest pleasures in life. Even though I've switched to a primarily plant-based diet, I'm not at 100% simply because it would reduce my ability to be flexible when I am with others who don't eat with such restrictions.
The recipe that follows is basically straight out of Veganomicon, except that what I'm putting here is the quantity I used to make a larger batch. I tripled the recipe to make enough for two different potluck gatherings. They are wheat free, and if you buy GF oatmeal and grind it yourself, you are going to have a bona-fide GF Vegan cookie on your hands.
22oz bob's red mill oat flour (one whole bag)
1 1/2 tsp soda
3/4 tsp salt
3/4 c brown sugar
1 1/2 c sugar
1 c canola oil
3 tbsp ground flax seed
3/4 cup soy milk (almond or rice would work, too)
1 tbsp vanilla
3 c chocolate chips or so…

Pre -heat the oven to 375 degrees F.
Sift dry ingredients together.
Emulsify flax, soy, sugars oils and vanilla until thick. Add to dry ingredients. Fold in the chocolate chips and drop by spoonfuls onto cookie sheets. The recipe called for ungreased sheets, but I always use parchment paper anyway. Bake 10-12 minutes. They will look a little shiny and crackly when done.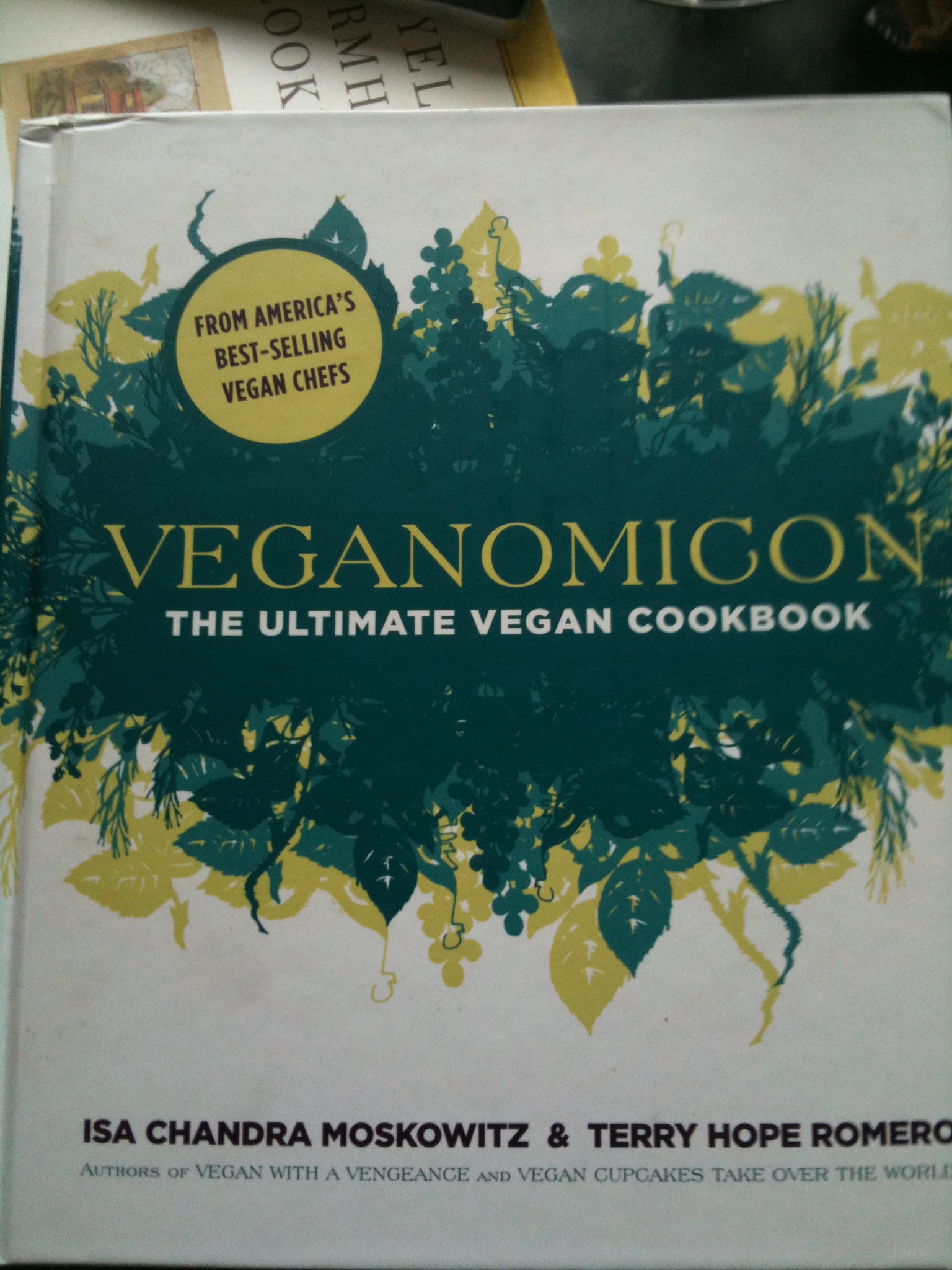 The end result is a delicate, oaty, nutty, cookie that is simple yet very tasty. My husband is still a bit wary of baked vegan items. He's been pretty good about "regularly vegan" things–that is stuff that I make that doesn't have stuff that 'pretends to be meat' in it. When he tried these cookies, he declared them more than edible and ate his fair share.
They were very good the first two days. By the third day, they were beginning to show signs of being chewy-hard rather than delicately crispy. If you don't plan on sharing them, you might consider doing a third the recipe I'm including–which would reflect the original.