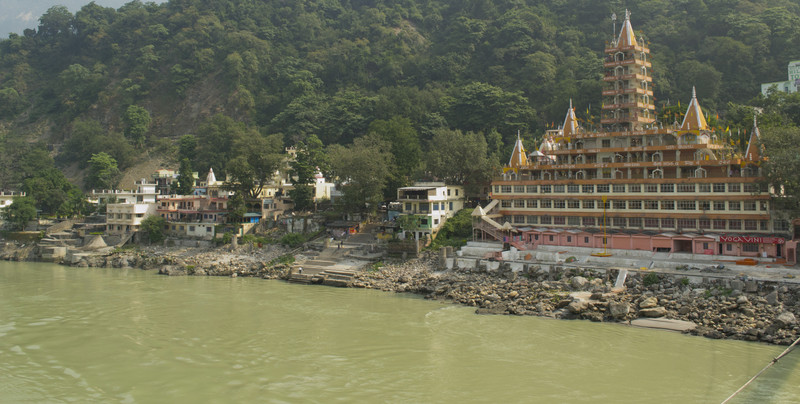 I can go on and on about what we hoped for Emma while she was on her gap year, but I hadn't really thought much about what it would be like for me. Her mom. She hasn't called me "Mommy" in years. While I've never thought of myself as a clingy, helicopter parent, I'm realizing how much I was involved in her daily business and how much I did for her. My primary focus is as a stay-at-home mom. Yes, I'm a writer, but that comes second to my family and my 'job' as mom, wife, chef, chauffeur, tutor, laundress, book-keeper, scheduler, and valet.
What hit me yesterday was the daily emotional stuff and 'doings' of life. While at home, she would look to me for a lot of support in solving problems. I helped her figure out how to get from home to a friend's house, organized driving lessons, bought most of her food– the kinds of things you do when your kid is still living at home.
With her across the world, we have had limited access to each other. She goes for a week or two without much communication at all–an email here and there. Our last FaceTime together was at Christmas. So, we haven't "talked" in several weeks now. Most of her emails begin with "I don't have much time, but I have SO much to tell you…" It can be frustrating at times.
When I get a lengthy email, I savor every word and re-read it several times to make sure I'm not missing anything. A week ago, she informed us she and her TBB traveling companion met "some guy" on the side of a road to buy train tickets in some sort of black-market -like exchange so they could go up to Rishikesh on their independent student travel weekend. A twelve hour train ride. Just the two of them, away from the group. In India. Once there, they had to manage their own hotel and entertainment for the weekend and get back to Jaipur. I barely managed to do that kind of thing in England when I was a couple of years older than she was.
Yesterday's email came as a response to one I sent her about her brother's first day skiing. I got a rather lengthy reply, and sandwiched in the middle, after a paragraph about how she's working out at a gym and her concerns about American-style Big AG was this:
Anyway. The last few days have been insane. Last week I had a bunch of expensive jewelry I had bought (including a gift for you) stolen, as well as all my makeup and my hairbrush and perfume. All the stuff was in two little pouches in my bag…
She goes on to briefly theorize about who and how the things were stolen and jumps into a paragraph about visiting the City Palace and their weapons exhibit.
It was as I re-read the email for the third or fourth time that I realized whatever emotional upset and whatever drama was happening with her, she was relying on others to listen and support her. For her to relay a theft so casually to me means she had dealt with it when it happened and with help from other people. Her program leaders and fellow TBB students are her current go-to peeps. Not me! I'm not wounded by this as much as I am relieved. It's a parent's dream to see their child find their way in the world, to find friends and partners they can trust being a big part of that. Sure, I still want her to come to me for talks and advice, but I love knowing she can build a support system into her life with other people. It's lovely to think "you don't need me, you'll be okay out there."