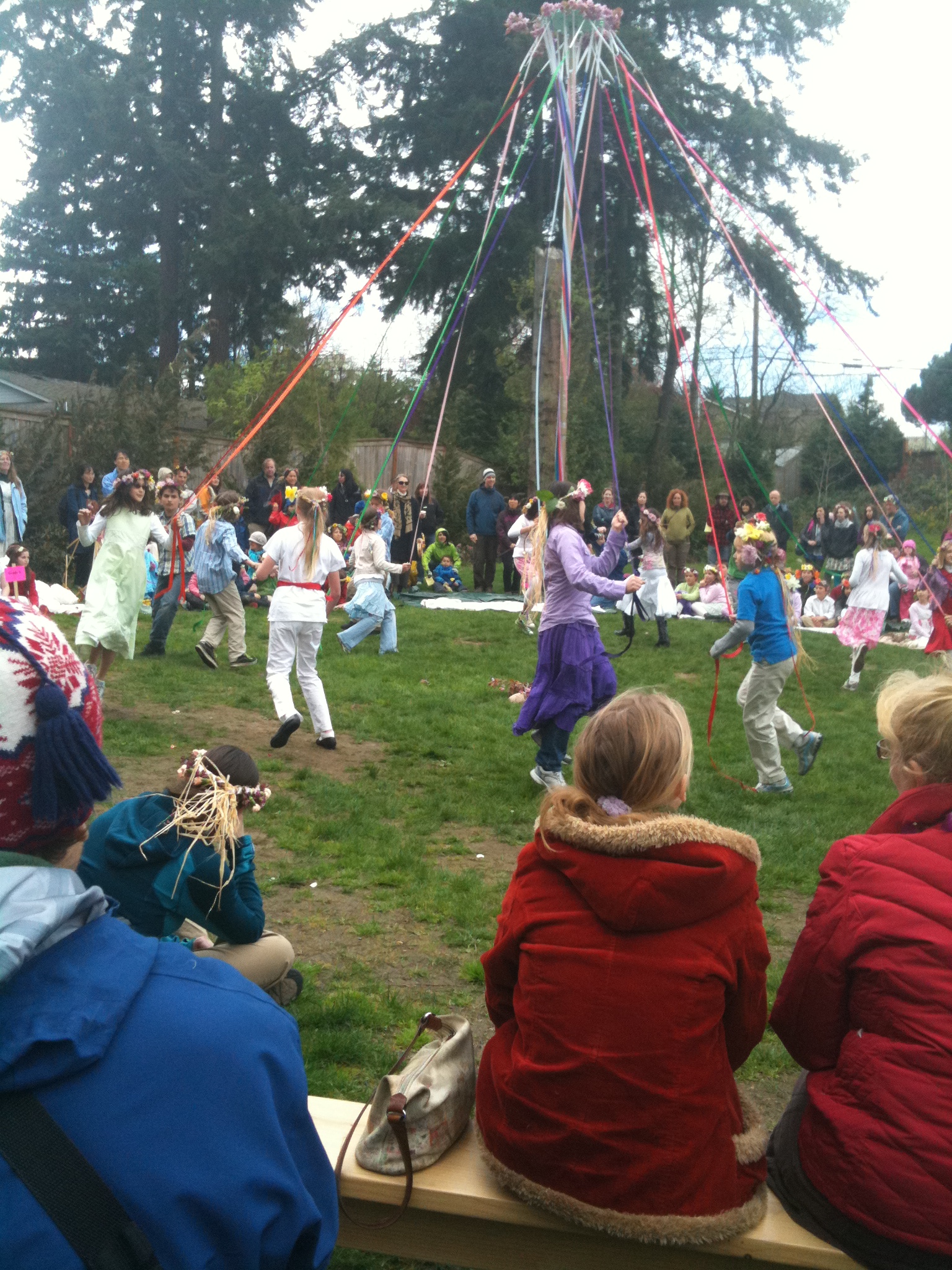 I have a love-hate relationship with ritual. I usually love the first couple of times through something, but then I end up hating too much repetition. How many times will I sing "Merry Month of May" in my life? I've already lost track, and we have six more years! The May Day festival at my son's school has morphed over time. It's better now–the 5th-8th graders perform Morris dances so that it's not an endless k-8 stream of dancing around and around. It's colorful, and there's always festive music. Add a Welsh native in a kilt bedecked in flowers and ribbons as the emcee, it's a pretty fun time.
This year, I approached the day, actually celebrated on Friday since school was in session and May Day landed on a Sunday,with some amount of trepidation. As I noted in this blog post a year ago the date had been tinged with melancholy for me the last few years. I went to the festival this year more annoyed that it was still 44 degrees and overcast. I carried my umbrella with me sure that we were going to be standing in a muddy field. To my surprise, the weather held and the slight misting that did appear was a far cry from the thunderous downpour I was expecting.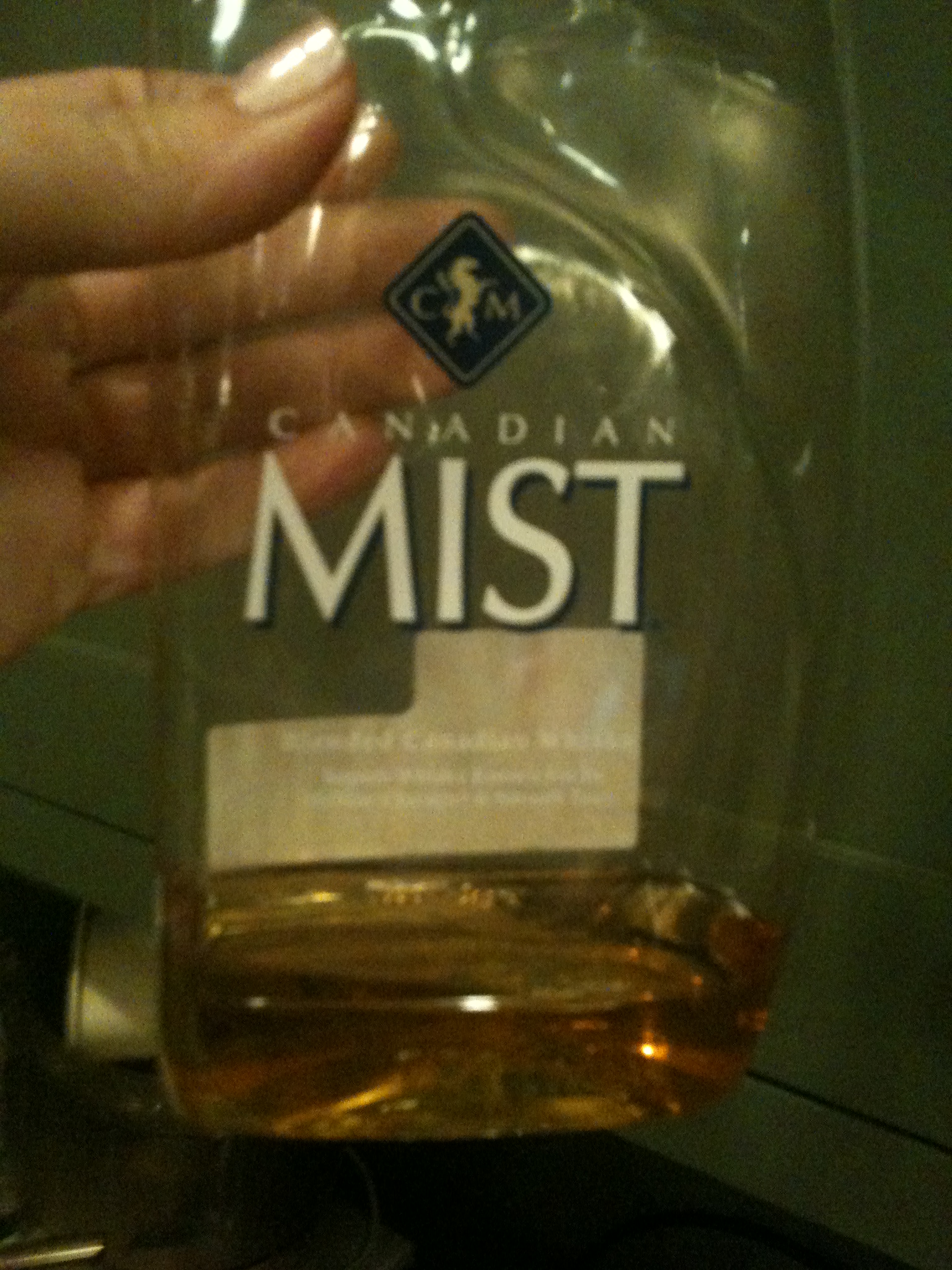 My anger at my mom's death has dulled, and I've found the last year has taken me along way to being more nostalgic and allowing me to share with my kids little things about my mom so she can live on in their memories as well as my own.
As I was getting ready for my annual dessert and charade party that I host for the school as a fundraiser, I found myself rummaging around in the liquor cabinet. No, it's not so stressful it sends me careening off the wagon. I was making a cookie that requires a quarter cup or so of whiskey. I found this bottle (pictured to the right) in the back of the shelf. I know it's a little bit of a disconnect for someone with 23 years of sobriety under her belt to be holding a nearly empty bottle of booze, but I'm safely past any kind of temptation to go on a binge.
My mom bought this bottle during her last trip her in 2006. She didn't quite finish it, and I couldn't just dump out perfectly good bourbon. I let it get shoved back behind the cognac and calvados until I went searching. It was finding this bottle of whiskey that sent me into a moment of thinking about my mom and the fact that we were coming up on the anniversary of her surgery. I used what I needed for the cookies and put the bottle back in the cupboard. Given the rate I use up booze around here, that little connection with her will be sitting around for another year at least.